Koi CMS
The Serverless Content Management System
What is Koi CMS?
Koi CMS is a product to help you maintain your website.
Koi CMS was built from the ground up to support common website features such as pages, blogs, news, contact us forms, online appointment forms and page comments.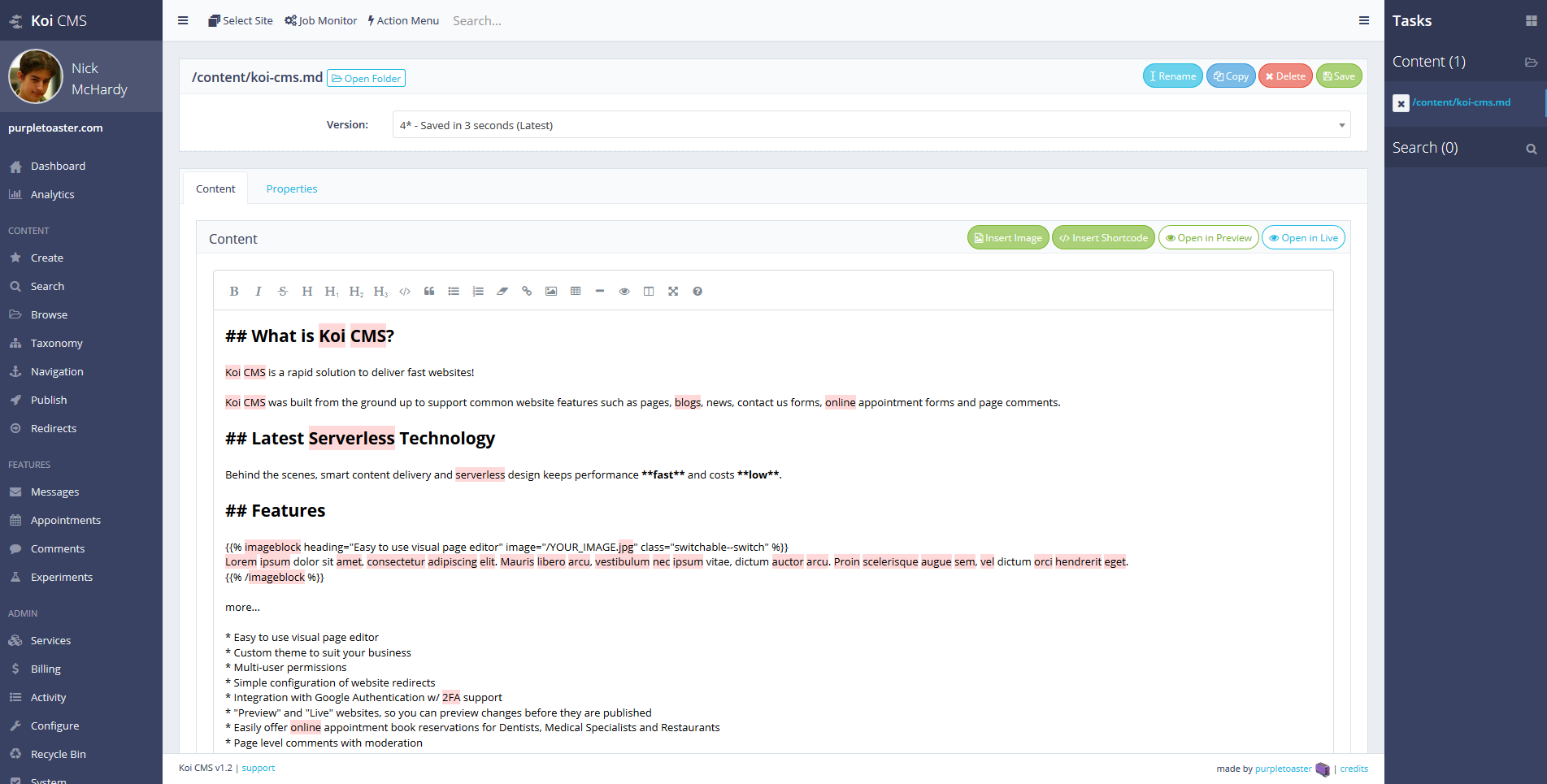 Visual page editor
The visual page editor is a joy to use! Format text, add images, insert short codes and utilise version control of content.
Custom theme to suit your business
Every website deserves it's own unique theme! Take advantage of a custom theme that suits your business branding and needs.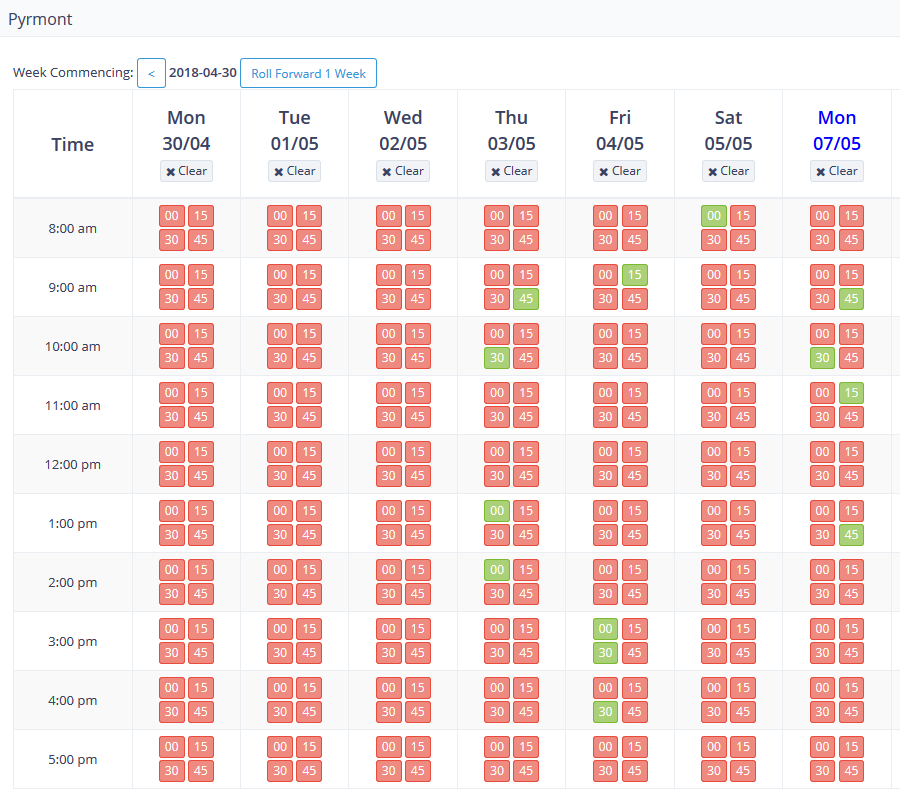 Online appointment book reservations
Special features for Dentists, Medical Specialists and Restaurants to help improve conversions to bookings which can be managed by your team.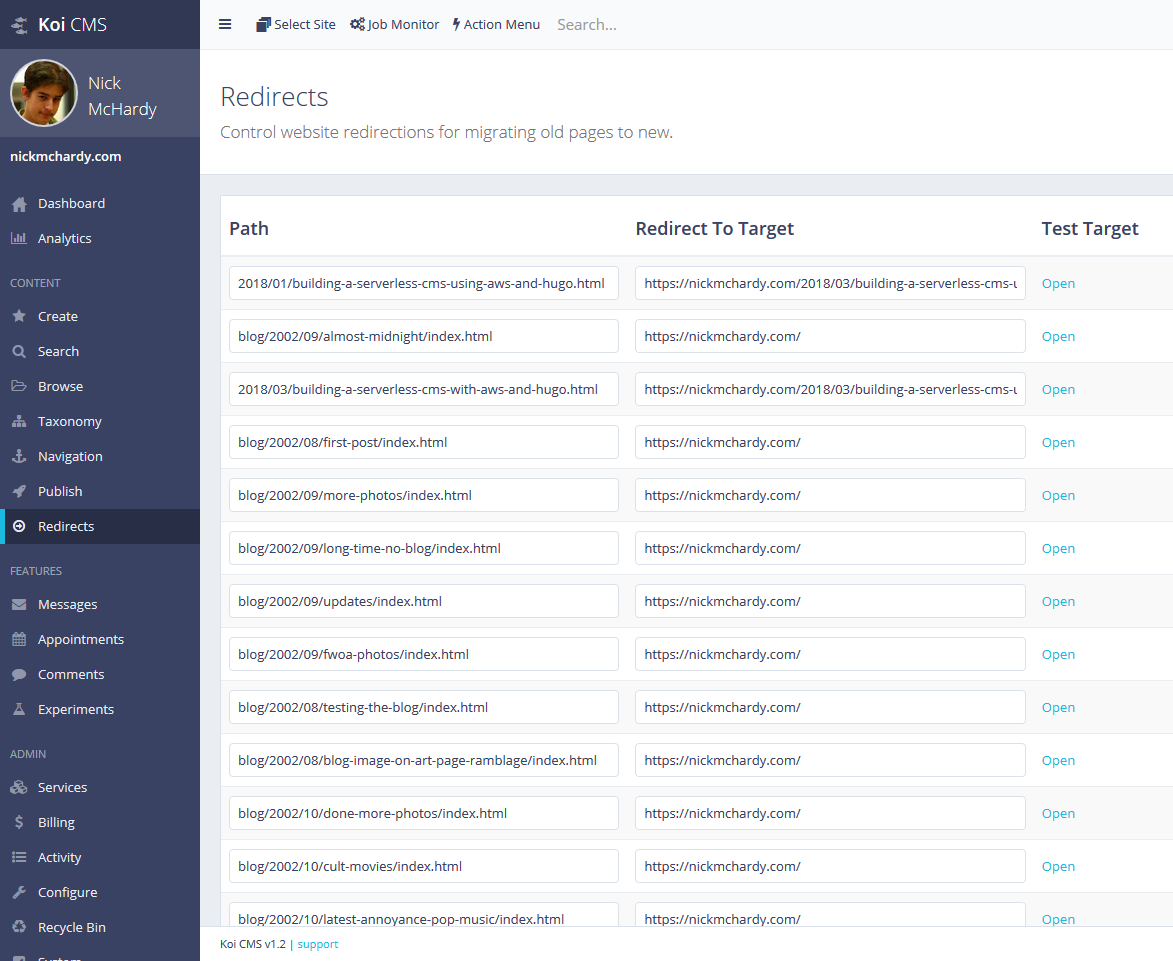 Simple configuration of website redirects
Redirects are absolutely essential when moving websites around, so manage them with ease using Koi CMS.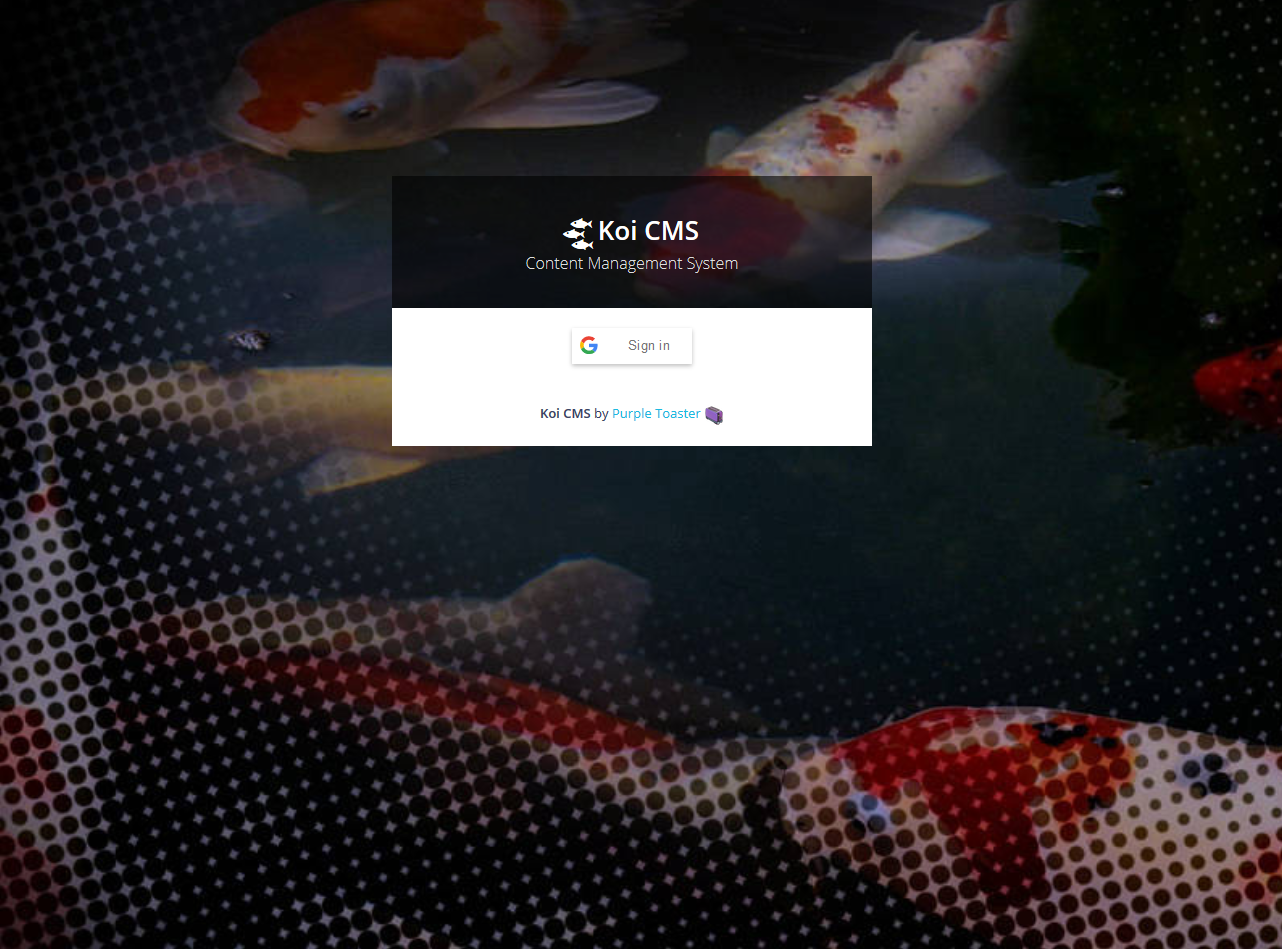 Integration with Google Authentication w/ 2FA support
Simple integration with existing Google Accounts means you don't need to remember yet another password, plus support for two-factor authentication (2FA) for added security.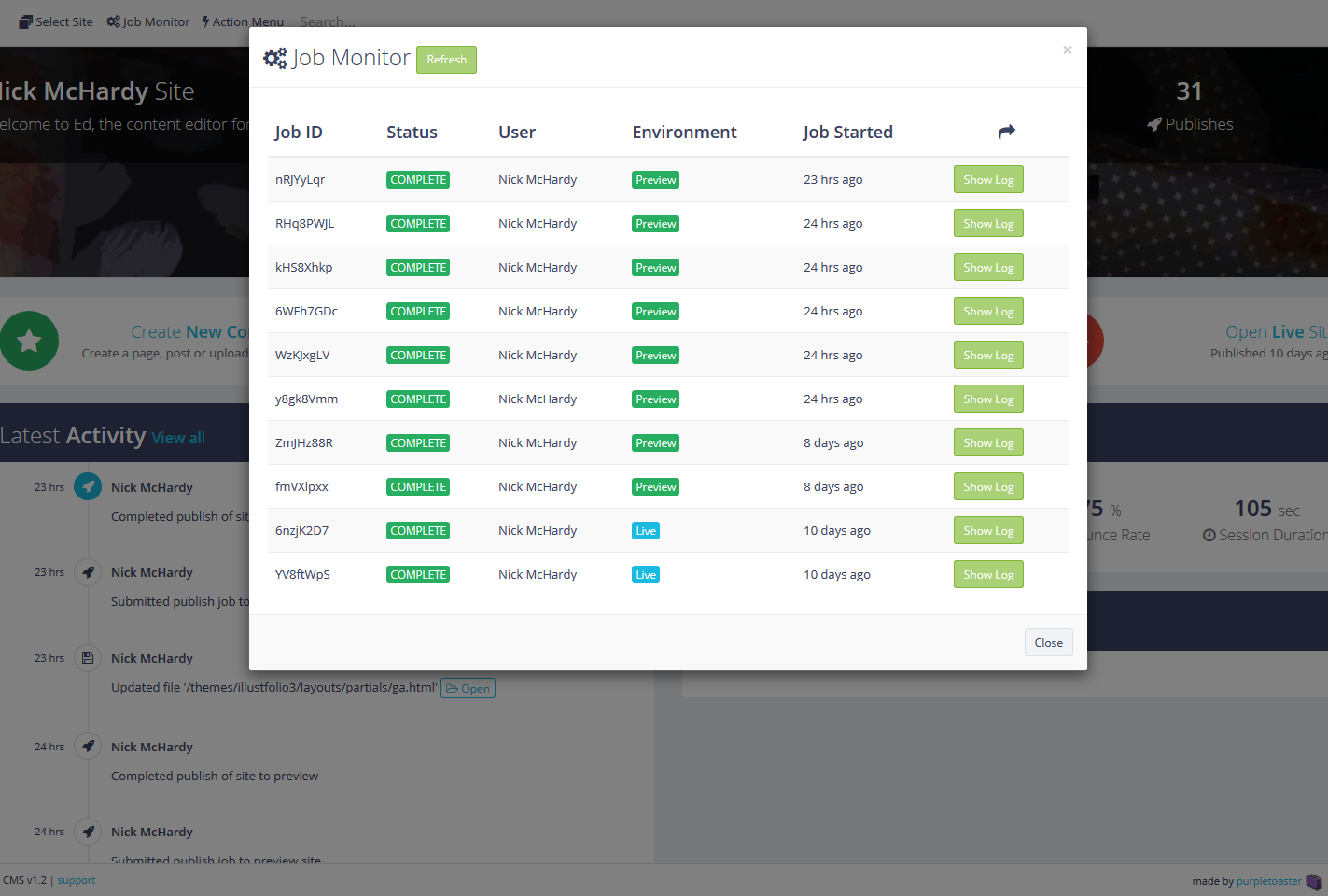 Preview changes before they are published
Preview your complete website with the 'Preview' feature and then push your changes 'Live' when you are ready!
Multi-user permissions
Share management of your site across multiple users to help collaborate and maintain a fresh website.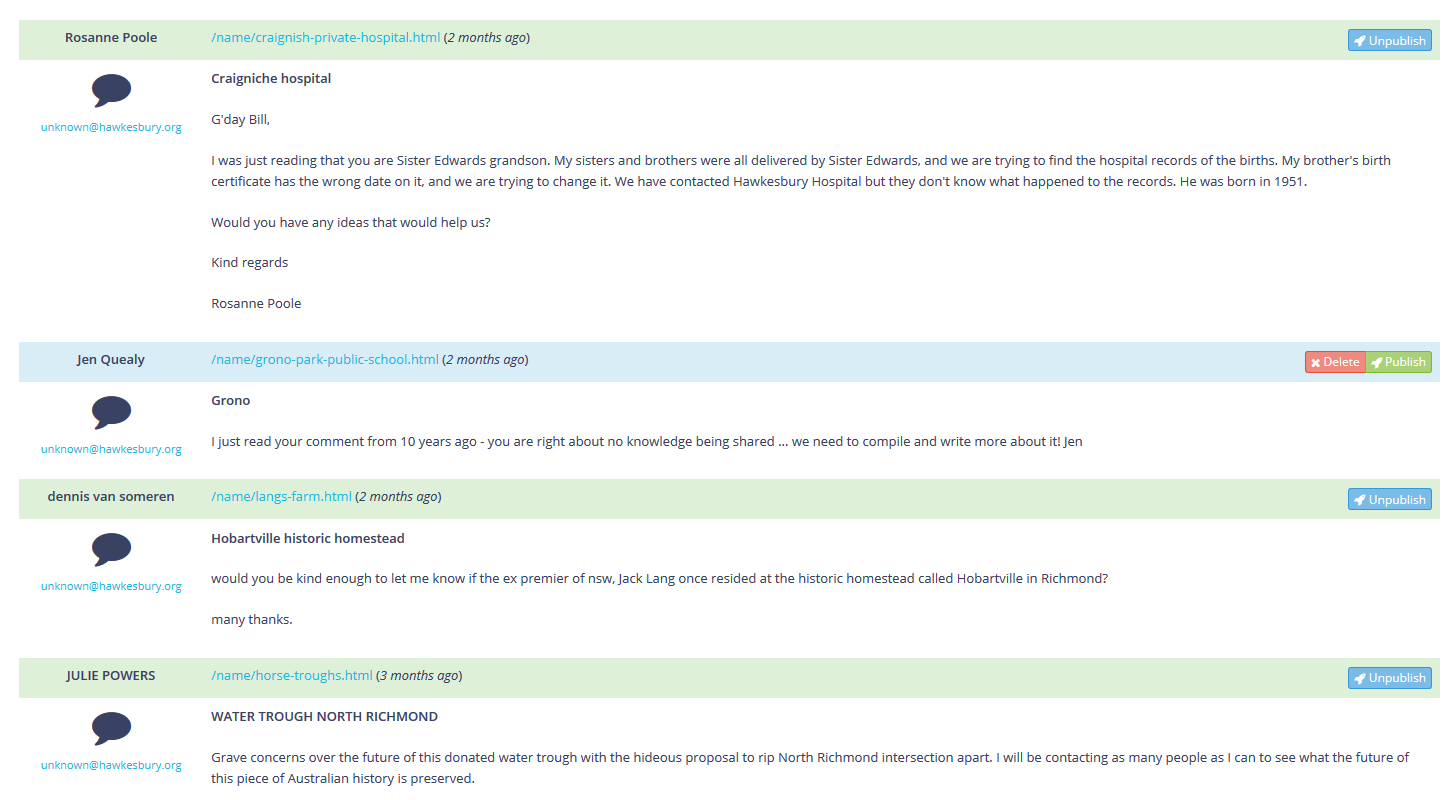 Page level comments with moderation
Foster a community by adding a 'comments' module to your pages, complete with moderation tools to ensure comments are reviewed and published.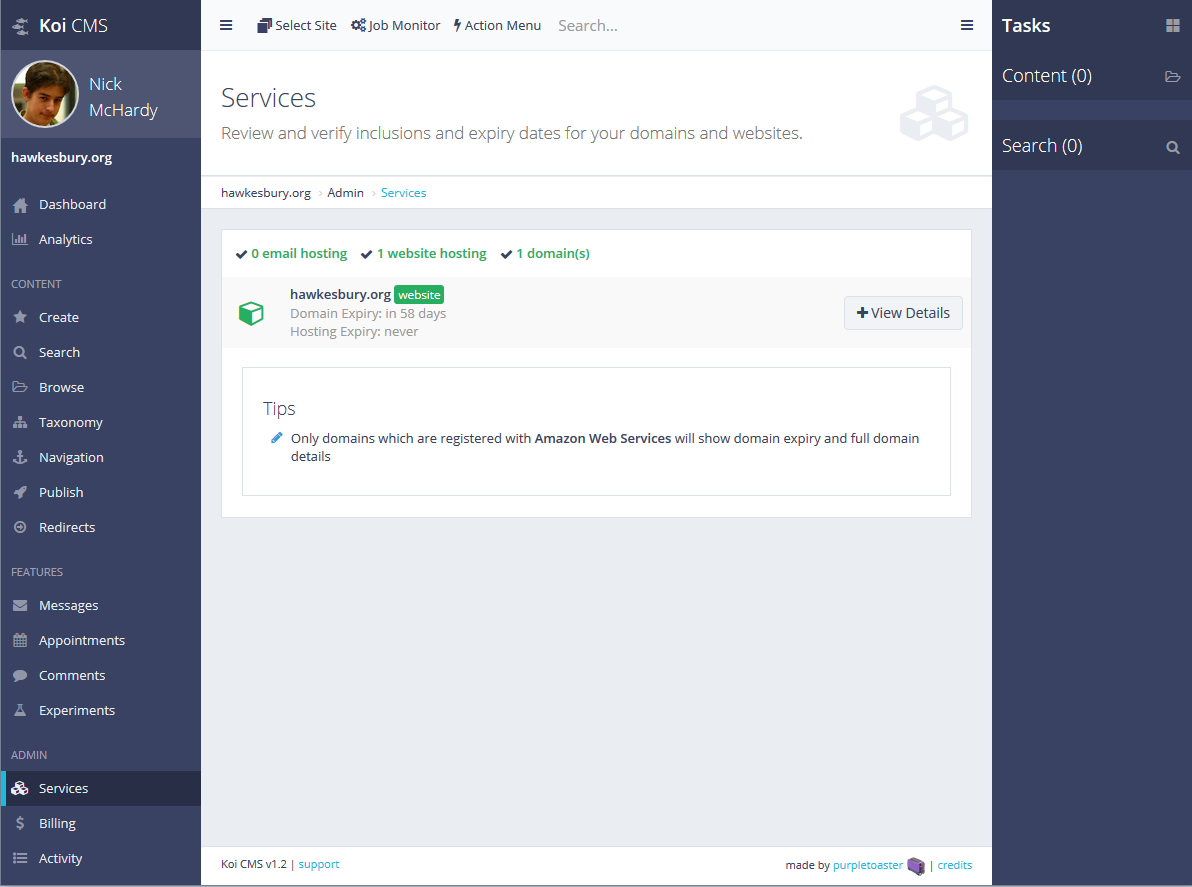 Integrated web hosting, email service, domain registration and billing
One central place to monitor all of your services, domains and billing information including past invoices.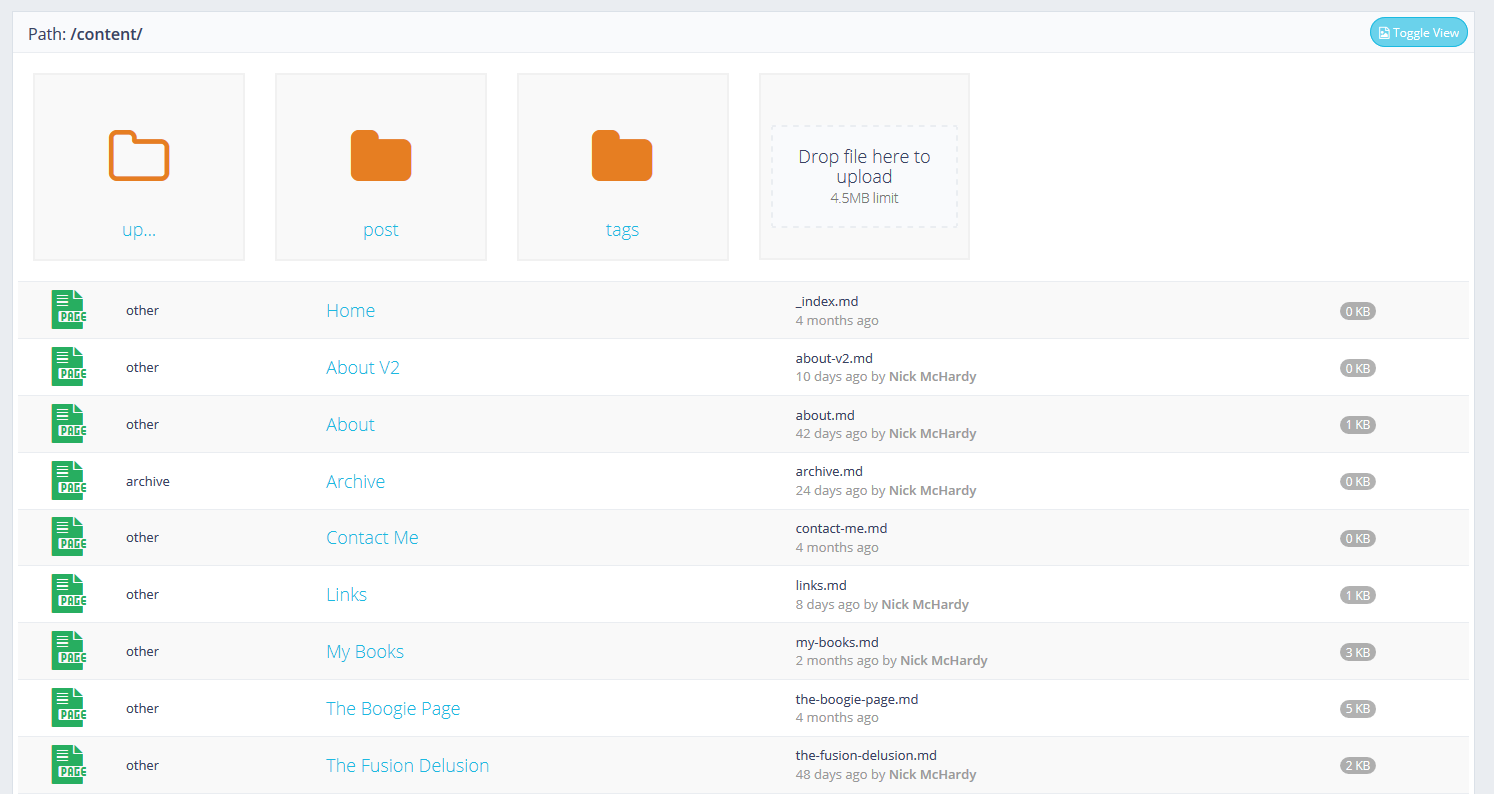 Easy SEO (Search Engine Optimisation)
SEO is essential to bring traffic to your website and Koi CMS makes SEO simple with best practice templates, HTTPS, fast website and sitemap generation out of the box.
Google Analytics and Google Search Console integration to monitor website performance
Get instant access to graphs and statistics to better understand how your website is performing, all without leaving the Koi CMS interface.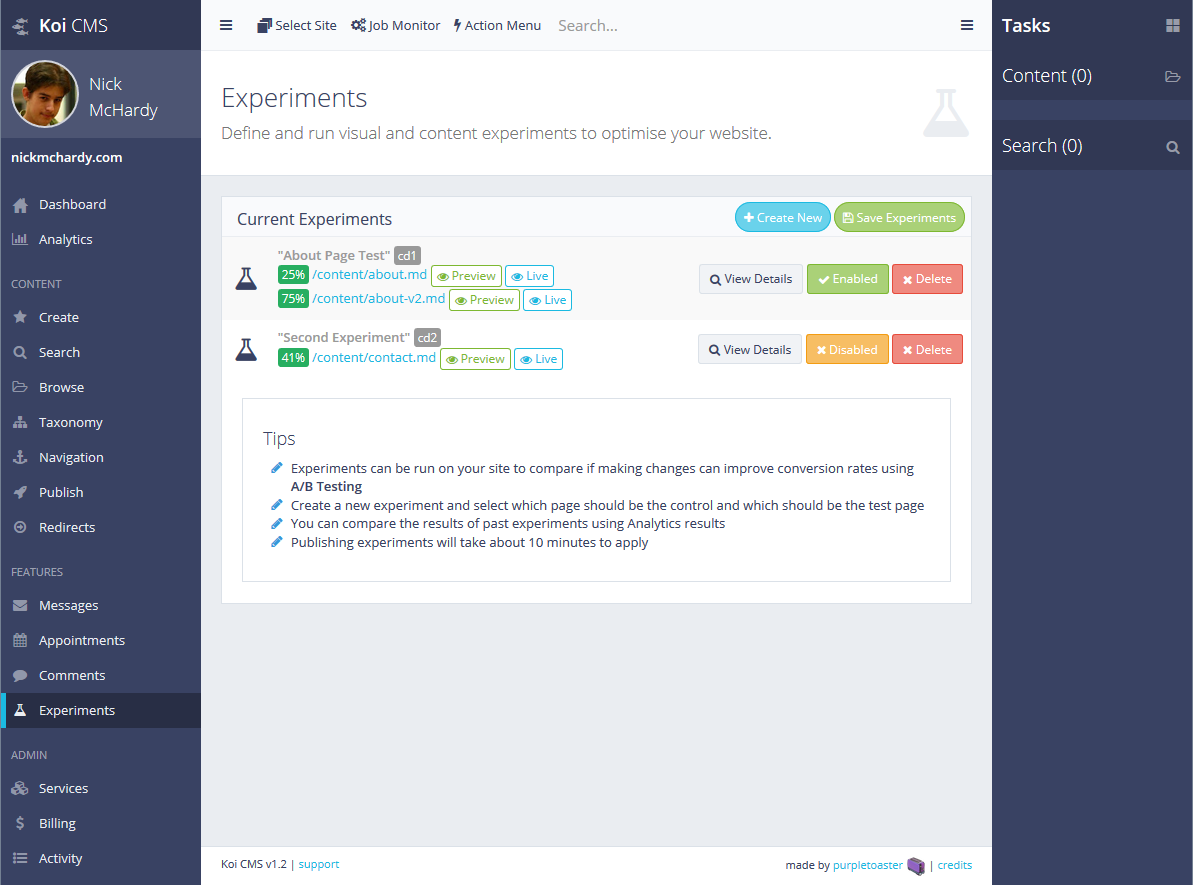 Experiment Manager
Design, execute and analyse A/B tests and experiments to optimise your content and maximise conversion metrics to get the most out of your website investment.
Latest Serverless Technology
Behind the scenes, smart content delivery and serverless design keeps performance fast and costs low.
Keep in touch, contact us today
Got a question? Great! Send us a message and we'll get back to you as soon as we can.
Get in contact